So I took some time and finished a project I've been preparing for for a few weeks. Finding somewhere to purchase crayola crayons is harder than you think so I ended up with another brand. Anyway, I stumbled upon this website and fell in love, I wanted to make one myself immediately! And here goes!
A few things needed: canvas, crayons, hot glue and a heating gun.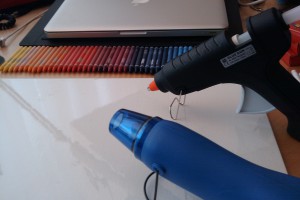 It's a good start to figure out in which order you want the crayons/colors, I like rainbowish.
Start gluing the crayons on the canvas, be careful not to melt the crayons with the heat. I found it best to put the glue on the canvas and place the crayon on it instead.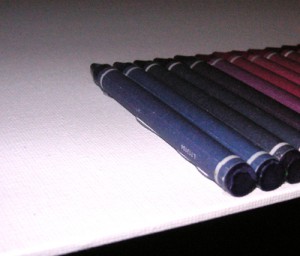 And this is what it looks like all glued to the canvas. Time to use the heating gun!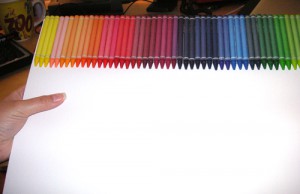 I started melting the crayons on the tips but I think I should have started further up or maybe used another set of crayons to melt and keep these for looks. It does look good with the tips there but it's a little late for regrets now. Adjust the angle of the canvas after how long lines you want. The wax cools down quite fast but it's possible to heat it up again if the lines are too short.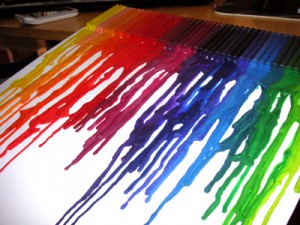 I'm quite satisfied with how it came out anyway, might be better next time tho!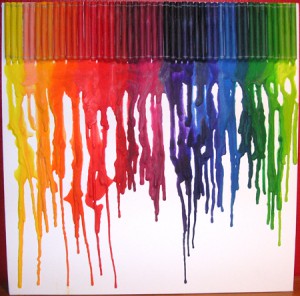 All done! Now I just have to figure out how to put it on the wall, but that's another story.