Christmas and the New Year celebrations are over. I finally have some time to update all the things I made for Christmas!
I hope this year will bring lots of crafting and inspiration to you all!
So, here are some pictures. I mostly made candy, I love making Christmas candy! I didn't have time to make as much as I use to but it was more than enough anyway! Enjoy!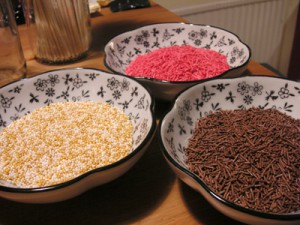 Sprinkles (I did not make them, they just look nice)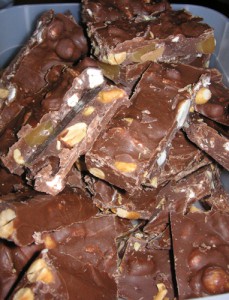 Rocky Road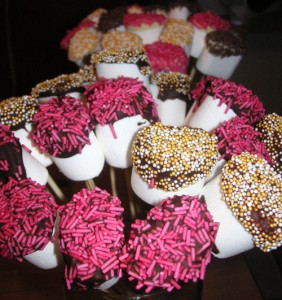 Chocolate dipped marshmallows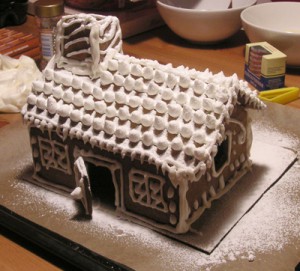 A ginger bread house for granny, made by my brother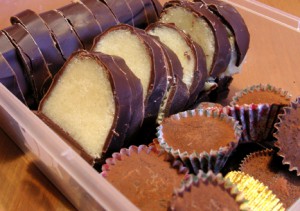 Christmas candy for granny, truffles with a taste of orange (cointreau) and chocolate covered marzipan and nougat (they were just too good, my favorite!)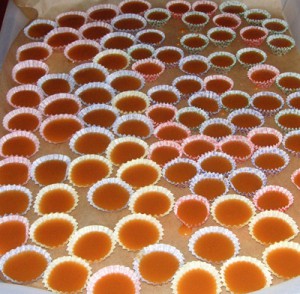 Toffee, or knäck as we call it in Sweden!
And last but not least, some crafting. Cards and gift wrapping! I spent a day just wrapping up gifts together with Malin, Jen and Tricks. We had some sushi at the end of the day and Malin's car had to be digged out from the parking lot, the amount of snow is just ridiculous. I was tempted to throw myself in, it looked so nice and soft.. and.. much and as far as I remember it's fun to play in the snow!
All gifts wrapped up and looking neat. I went crazy with the decorative sticks.. he he..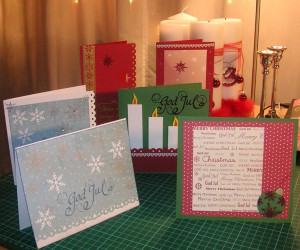 The Christmas cards of 2010! Much better than last year ;)