A colleague of mine got a baby a few months ago so I made her a little present for the new born baby boy from us at work. It is a diaper cake made from diapers and a few other useful items such as baby wipes and a toy. I'm a bit late with posting this, it's been a busy autumn.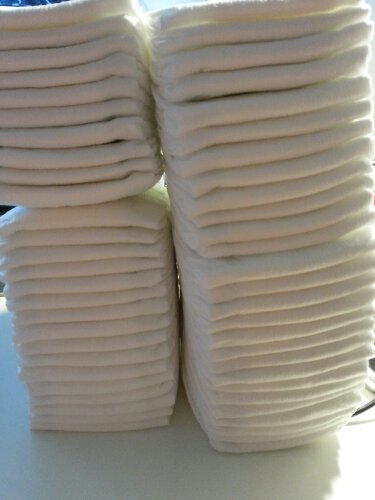 One package of diapers!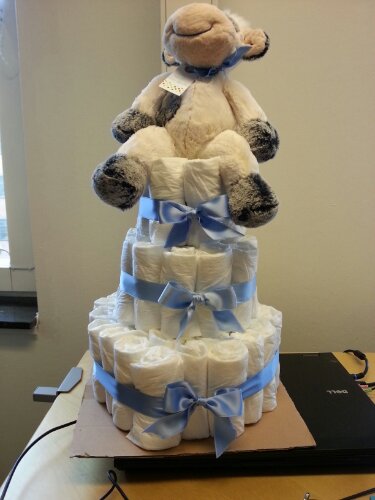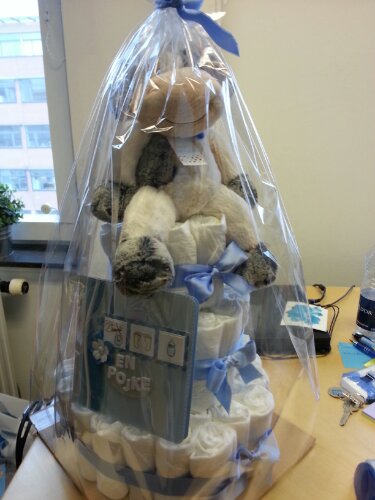 Some cellophane, ribbon and a card.
Not much more needed for this awesome gift! Come on peeps, make me more babies so I get to give more of these away!