Two of my friends are getting married (or they are married now) and I made them a card for the big day. I managed to assemble the pieces in the car on my way to the party, after some unplanned changes this is how it turned out: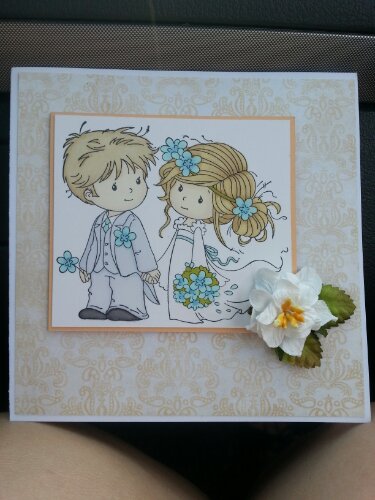 I love the wee stamp, it's super cute and fun to color! I wish I had more weddings to attend
Here's what I first planned for, a bit messy!