Last Friday my oldest cousin turned 25 and we were invited to celebrate yesterday. I made a card early in the morning since I seem to be unable to sleep longer than to 7 am on weekends.
I decided to take the opportunity to enter a competition too, it always helps with some inspiration and the current challenge at Mojo Monday was just perfect!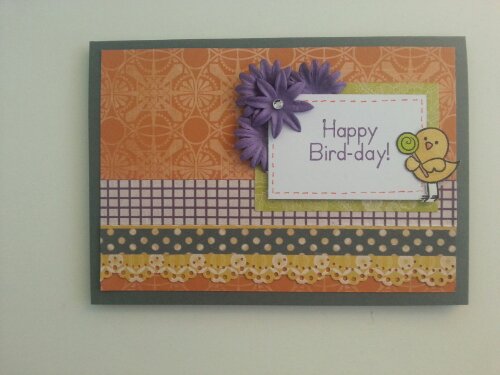 I thought I was going to make a very masculine card but it seems to be quite a challenge for me. I do however love the color combinations and the stamp is adorable (never used it before)!