It's been a quite crafty weekend I must admit. I made three cards using up a lot of time, as usual! I often find myself spending most of the time just figuring out what to do and what paper or stamp to use. This weekend I found a layout I liked a lot and thought would be fun to make a card of. It took me several hours to come up with something following the sketch! So while pondering I made two other cards, one of them for my brother as his birthday is tomorrow!
I'll just write the challenges used above each card to make it a bit easier to read.
Seize the birthday – anything goes with the option to use washi, which I did not do. I did however get to use my new hexagon die jenandtricks got me from UK! <3
The paper used is a mixture of some scraps, don't rememeber the brandexcept for the brown (Echo Park) and the glittery one (DCVW). I cut out the letters using my Memory Box alphabet dies, which I love!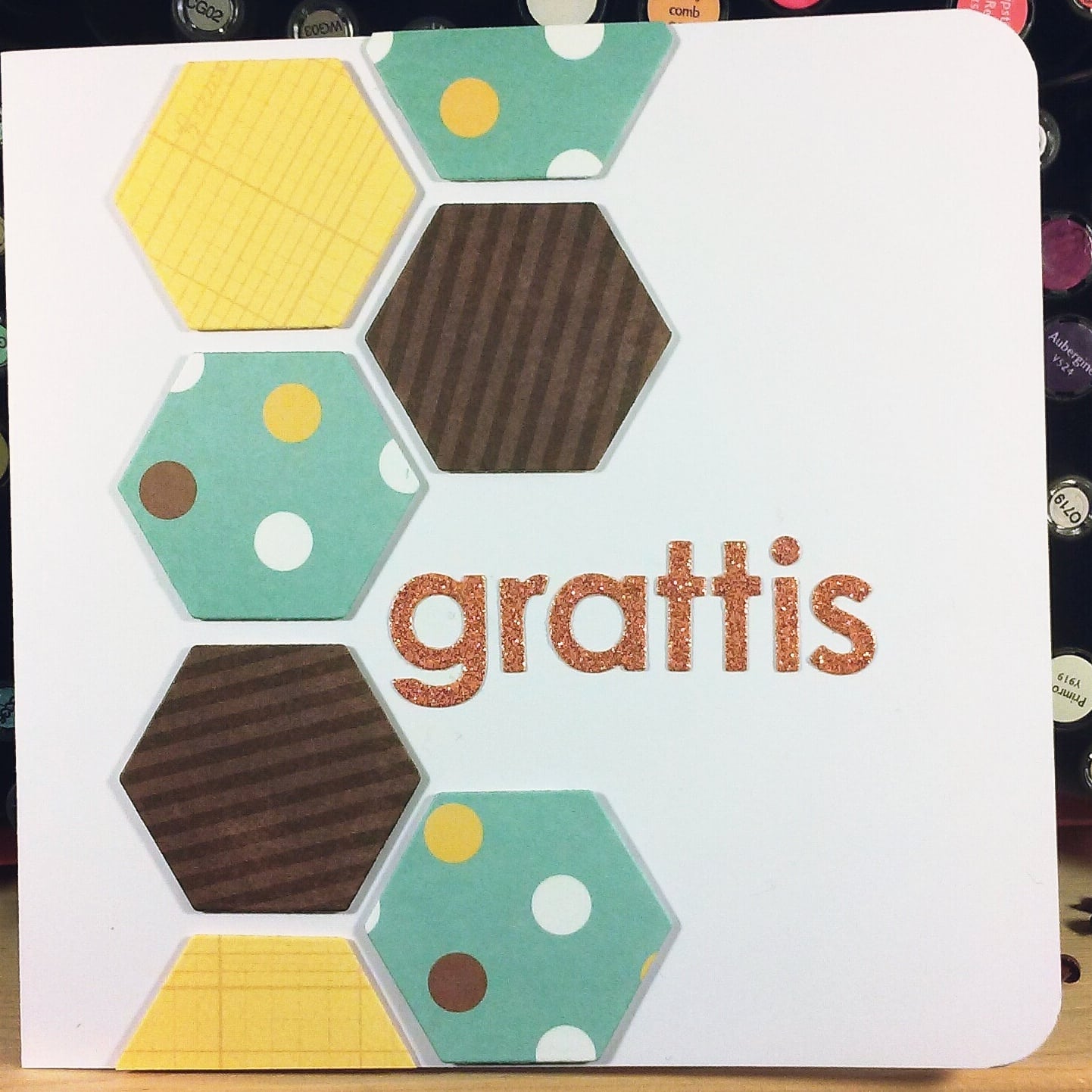 For this card I was inspired by Mojo Monday #369 – layout, Passion for promarkers #271 – add some sparkle. I love promarkers #243 – three of a kind. Once I saw the sketch I got an idea for the card. The papers are from Basic Grey – Persimon and First Edition – New Leaf.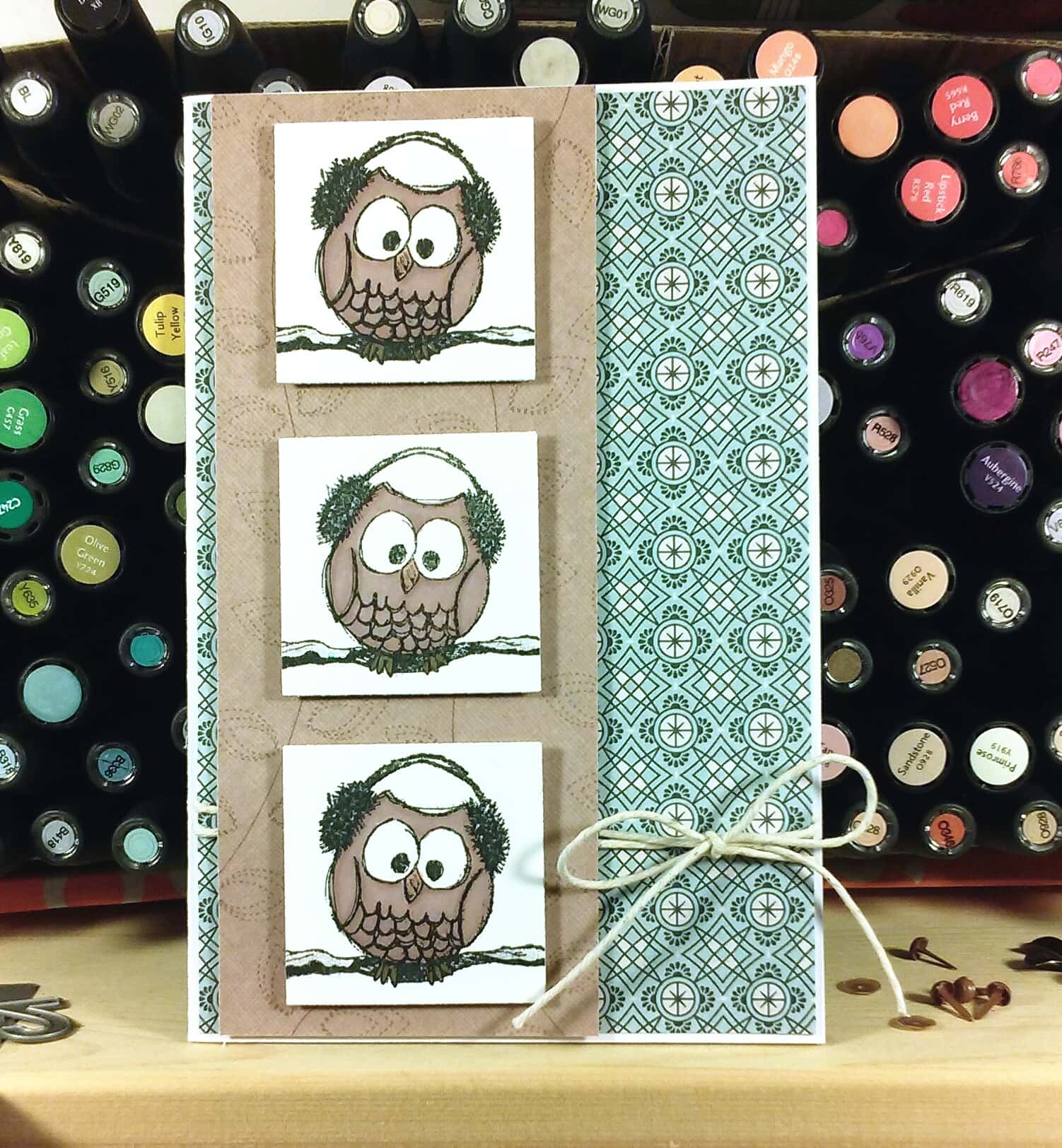 And for this happy card; Veckans skiss # 38 – layout. I colored the stamp from Some odd girl and messed with colors on the cardstock. Punched some red and pink hearts from my scraps and I even got to use my new pearl mists I found on a sale, woho!