I recently purchased a new cutting tool, a guillotine cutter from Tonic Studios and I haven't really used it yet until last Friday when I decided to cut my 12×12 papers into 6×6 instead. I never make any layouts, it's just cards and other smaller projects and I very rarely use 12 inch papers for that, it kind of scares me to cut a tiny piece from one of them.
I started by sorting out all the simple patterned papers and those with smaller images that were meant to be cut out (I suppose?). This pile is like 1/3 of my collection, those I kept are more basic paper, great for card bases and backgrounds. I found no need to cut these too.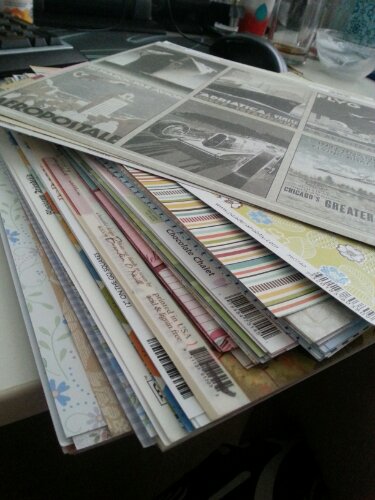 Here's the pile after my cutting spree (I had a few copies of some of the papers which I kept in original size among a few weird patterned ones)
This almost doubled my existing collection of 6×6 and I realized I need a few projects badly.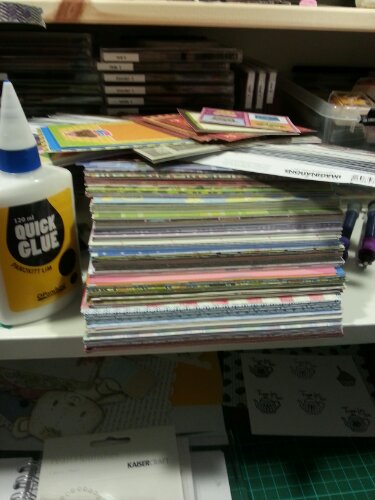 I managed to make two cards this weekend and I got to use a few of my newly cut 12 inch papers and other stuff in my stash, a few new ones I got from a sell out. Awesome!
I made this card inspired by this week's Mojo Monday challenge #291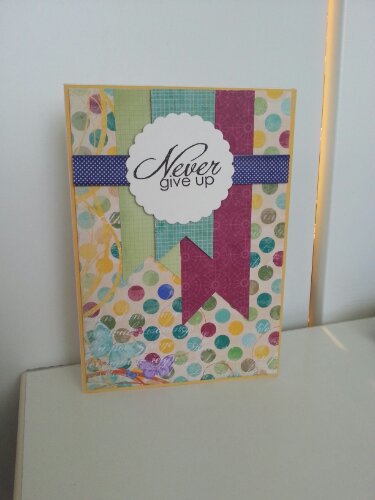 This morning I made another card inspired by one of my cut papers, it's a transparent/vellum like paper with some flowers and fruit and I got to think of my new magnolia stamps.
I got to use one of my new prima flowers and wooden embellishments. I also used another piece of one of the border stickers I purchased. I'm such a mindless shopper!
I made the card for the current Magnolia challenge which was to use a Magnolia stamp and vellum, perfect for my rediscovered paper!