So yesterday we went to our aunt to celebrate Easter with the family and to celebrate her youngest daughter who turns 14 on Tuesday.
My two youngest cousins were there too and I made them Easter bags with some chocolate and soft bubble bottles, I'm trying not to give them too much candy as their parents try to keep them away from sugar. I gave them handmade bags last year too with a small treasure hunting quest for the older boy. This year I made a trail with chocolate eggs for them to follow. They were super happy!
The bags are something I got from some kits and they've been lying around for a while now.. happy to get to use them and some other stuff in my stash!
I found some fun challenges to enter with these bags too!
The Ladybug crafts challenge: Anything goes
Alota rubber stamps #103: Springtime
Crafty creations #215: Easter
Magnolialicious challenge: All about spring
I love promarkers: Spring is in the air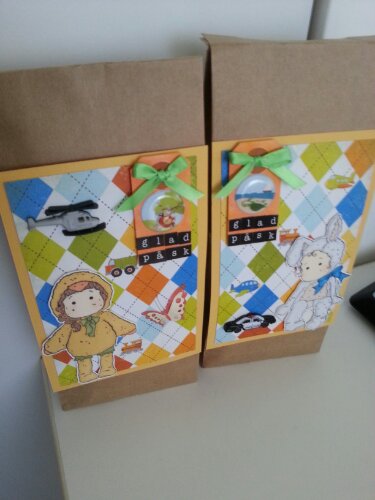 A few of the items from my stash: the shaped buttons (helicopter and police car), bubble stickers and a butterfly sticker I found in Berlin at Karstadt I believe.
The buttons were a part of the Christmas calendar I got from my mother last Christmas, they have this ring on the backside which I cut off and that caused the button to fall apart! Glued it all together again and adhered it with some glue dots.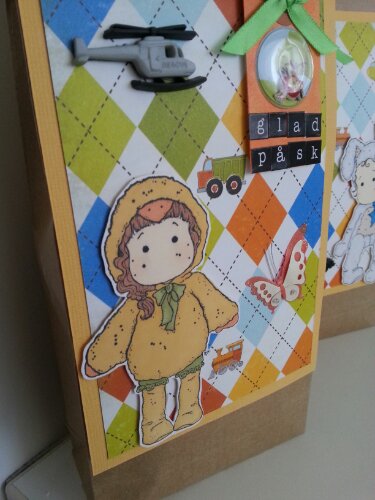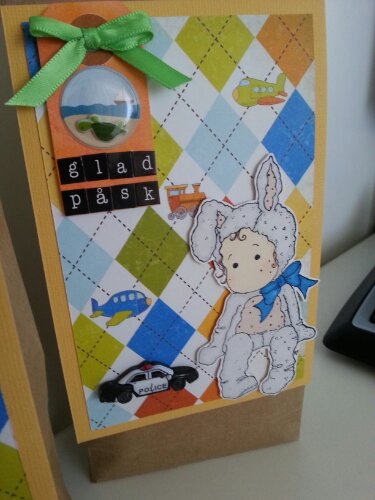 A closeup on the bunny, colored with pro- and flexmarkers. I colored the bow with a darker blue first and added a brighter shade on top, gives a nice touch!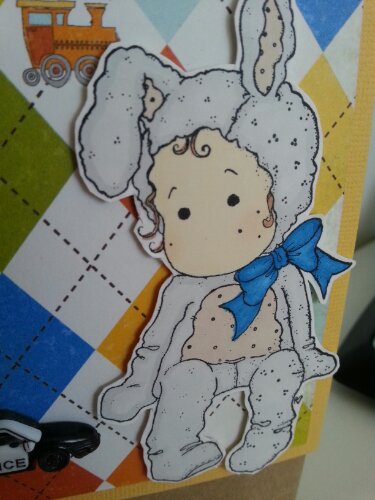 And here is the birthday card for my other cousin who turns 14. Inspired by the Sweet stop sketch #204
So happy I got to use both some alphabet stickers and a few brads from my stash.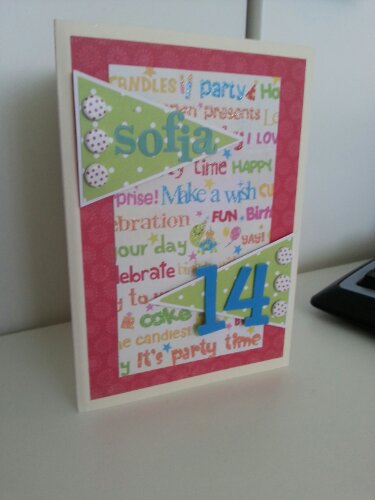 Least but not last I also finished off some cards to go with a few angels my other aunt ordered.