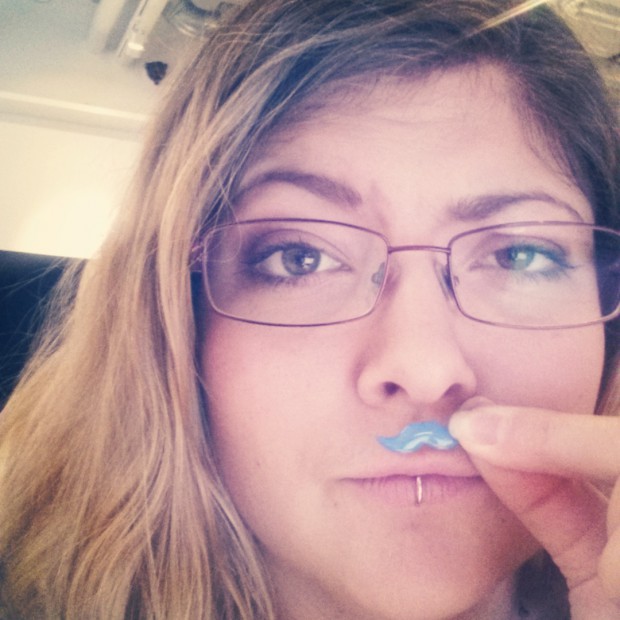 I'm a 30 something guwrl from Sweden (not Switzerland, although I do speak German). Slightly above average geek, intermittent crafter and mostly a lazy gamer who live alone with my stuff. My stuff is amazing. Just take a look at my occasionally well organized crafting closet.
I enjoy working with my hands, creating items, clothes and bakery, sometimes even food. I love the idea of keeping old handicraft alive. I think it's sad how most young people don't know how to sew or build simple things, most things I learned in school. But I have always enjoyed this kind of activities, I guess you have to be interested to learn.
My mother and grand mother have taught me a lot over the years as they both are quite creative and crafty! My grand grand mother was very creative too. I guess it's running in my veins more or less :-)
If you want to ask me something to get in touch, put a comment on any post or find me at Instagram, Facebook, Pinterest or even Twitter.
About the website
"Tant" means Aunt in Swedish so the name is Aunt Therese if you translate it. I came up with the name after being told only old ladies work with beads, sews or whatever other crafty things I came up with. Thanks Erik, makes me feel soo young!
My first name is Therese and Tant Therese sounds quite good (in Swedish at least) so why not use it?
I've noticed that many of you are looking for Therese Tant, it's not me, I'm sorry! I'm another Therese, maybe slightly more awesome but I'm not sure, I don't know Therese Tant!